I think you will agree with me when I tell you that, it's quite daunting to set up WordPress website by yourself, right?
The problem with this is that most clinic owners struggle with their websites.
It took me six months of looking through online guides, courses, and videos before I mastered the process of WordPress website installation and optimization.
I would like to tell you that it was six months of hard work that lead me into website mastery, but it was actually as simple as following the instructions of hosting company. 
Once I had my domain and server set up, along with the right theme and plugins, then everything fell into place in a matter of minutes.
The impact of these instructions instantly had an impact on my average time to build websites.
My healthcare practitioners clients saw how quickly and effectively built their websites, they rewarded me by continuing the contract to improve their sites search rankings.
Moreover, I even shared my Free Website Optimization Class to my private Facebook group members and they've all found extremely easy to do it themselves!
In this post, I'm going to show you the step by step instructions of how to set up WordPress website quickly and easily.
Wait…before we go on…
I want to invite you to join my PRIVATE FACEBOOK GROUP – Digital Marketing Hacks For Healthcare Entrepreneurs
Make sure you ask me any questions that you have in how to set up WordPress website and I will help you kick-ass your online marketing as well!
BREAKING NEWS! A Quick Review for my Surface Pro 2017 Edition!
Many probably have wondered about how I am able to run my own clinic AND are able to create contents to continue promoting my agency business.
Let me tell you, to be like me, you'll need a powerful laptop that you can carry around with you at all time.
You also need to make sure it has a strong battery that will last the whole day.
Last but not the least, you need a powerful, POWERFUL computer that allows you to do all the digital marketing at the same time.
So I'm going to spill the secret today, my ultimate weapon choice – Surface Pro 2017 Edition.
I'm not gonna spill too much today, but you really gotta know that it is the most powerful tool I have ever used!
Anyways, let's keep reading on and be sure to expect some in-depth review for  Surface Pro 2017 Edition.
Let's go!
In general, there are total of five essential steps to properly set up a WordPress website:
Choose WordPress as the website platform
Buy the Best Domain Name for your brand
Get a Web Hosting Service most suitable for your industry
Install Site Secure Lock Certificate (SSL)
One click install WordPress
How to Purchase a Domain Name
A domain name is basically how people find you in a browser by typing in a URL to get to your website (ie. simonwyhuang.com).
There are many companies that sell domain names and hosting services together.
Right here, I recommend using WP Health Watch as the site to buy your domain name and host your website.
The reason I have suggested using this particular host is that it's got one of the fastest speed and newest hard drive as their servers.
Some people may be suggesting Blue Host or SiteGround.
I gotta say I did start with them and they were great for starters.
However, as traffic to my website started to grow, I need a faster and more secure server.
So, here comes WP Health Watch: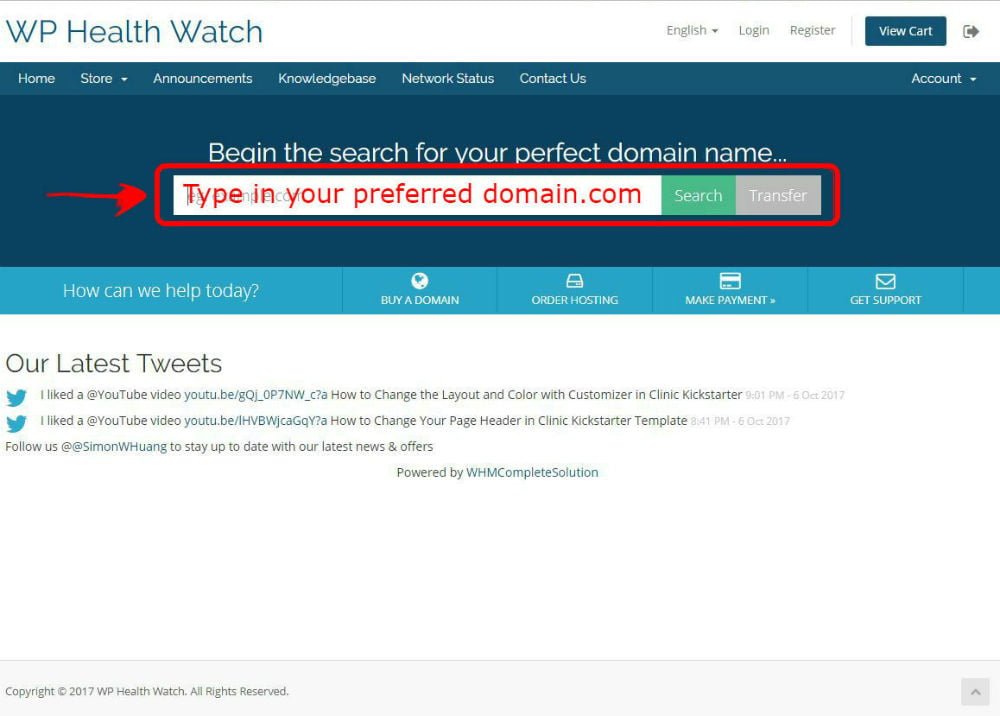 Fairly easy, just type in your favorite domain name in the search column and it will tell you if it is taken.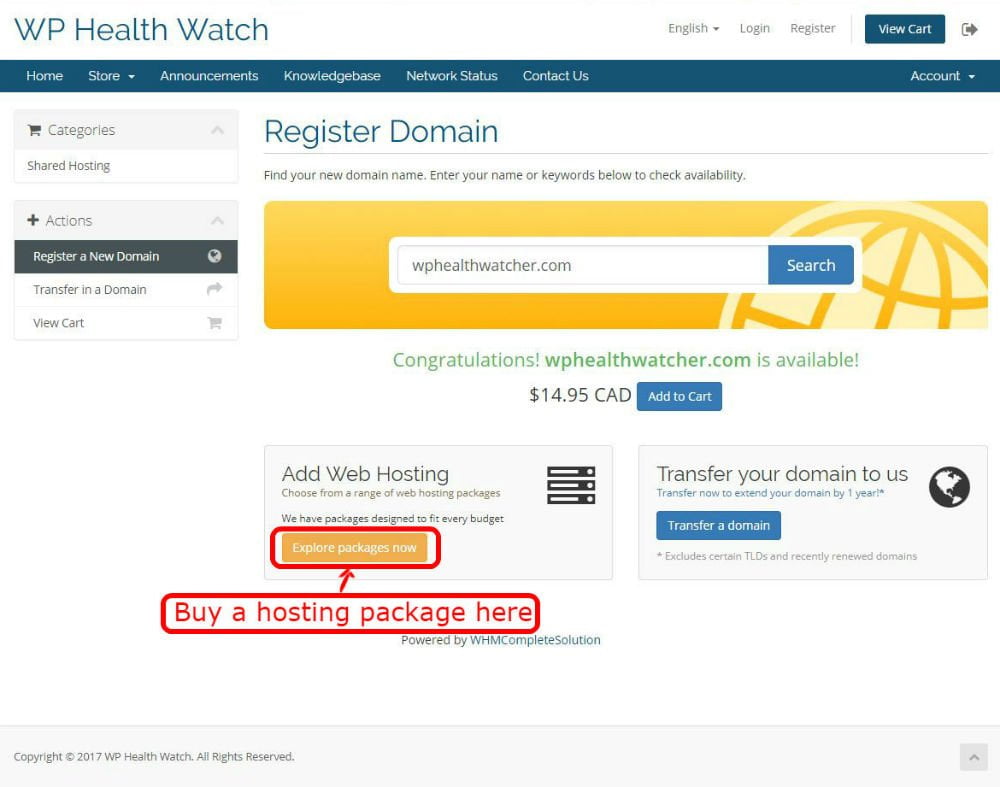 Once your domain name has been approved, we will be moving on to buy the hosting.
Click on "Explore package now" to continue…
How To Set Up Hosting For WordPress
Step 1. Select a hosting package that fits your current goals.
---
When you get directed to the next page, you will see 3 different packages:
Starter, Plus, and Premium.
If you are just starting, choose the Starter pack, it will be sufficient enough to run ONE clinic site.
Of course, the bigger the plan is, the more websites you can hold.
For now, click on "Order Now" to go to the next step.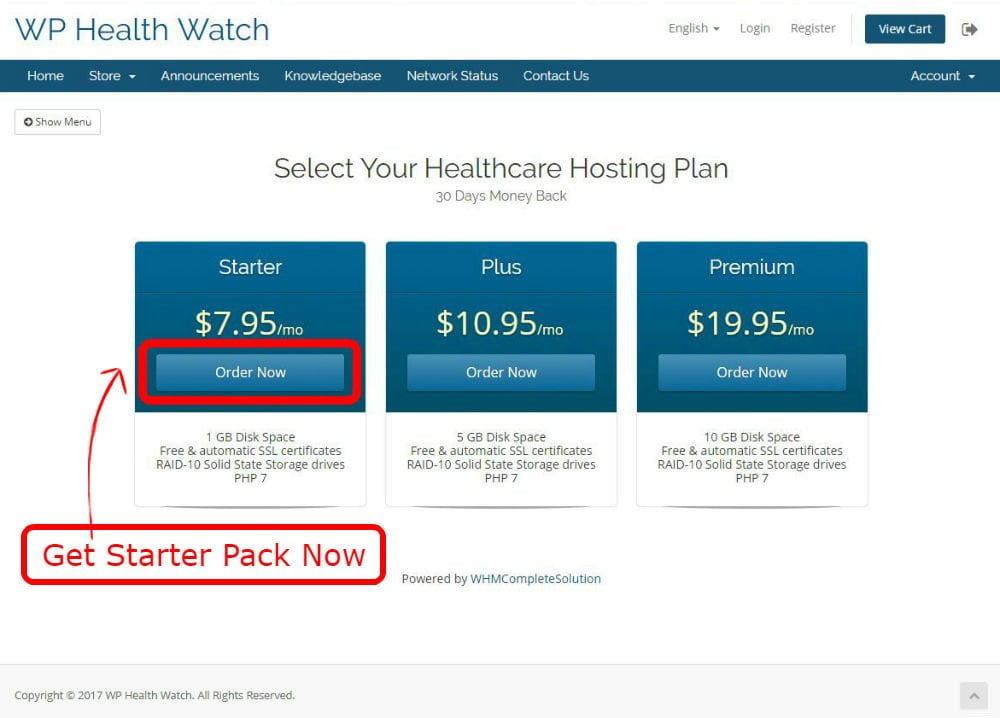 Type in the domain name again and click "Check" to continue.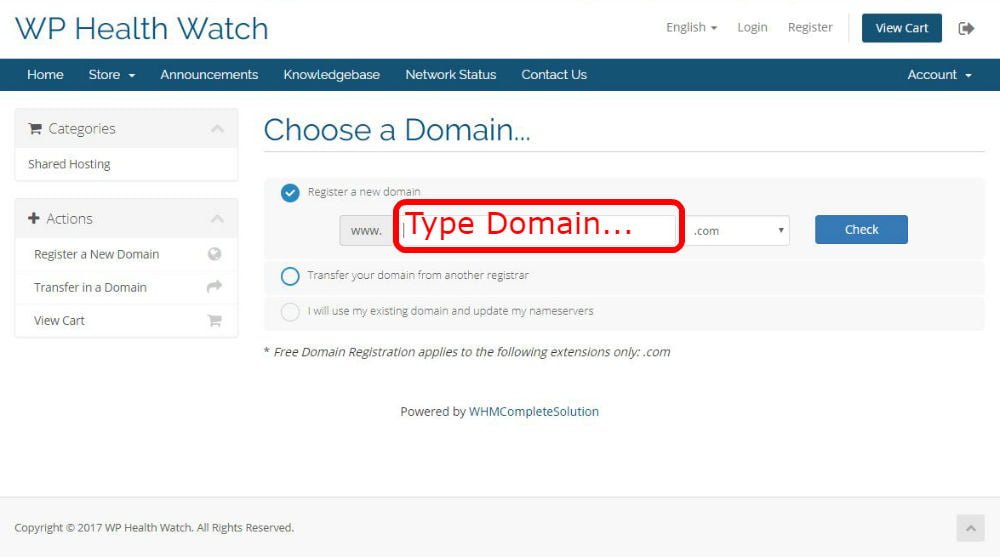 Step 2. Purchase your hosting plan and select the options.
---
Confirm your hosting plan and hit continue.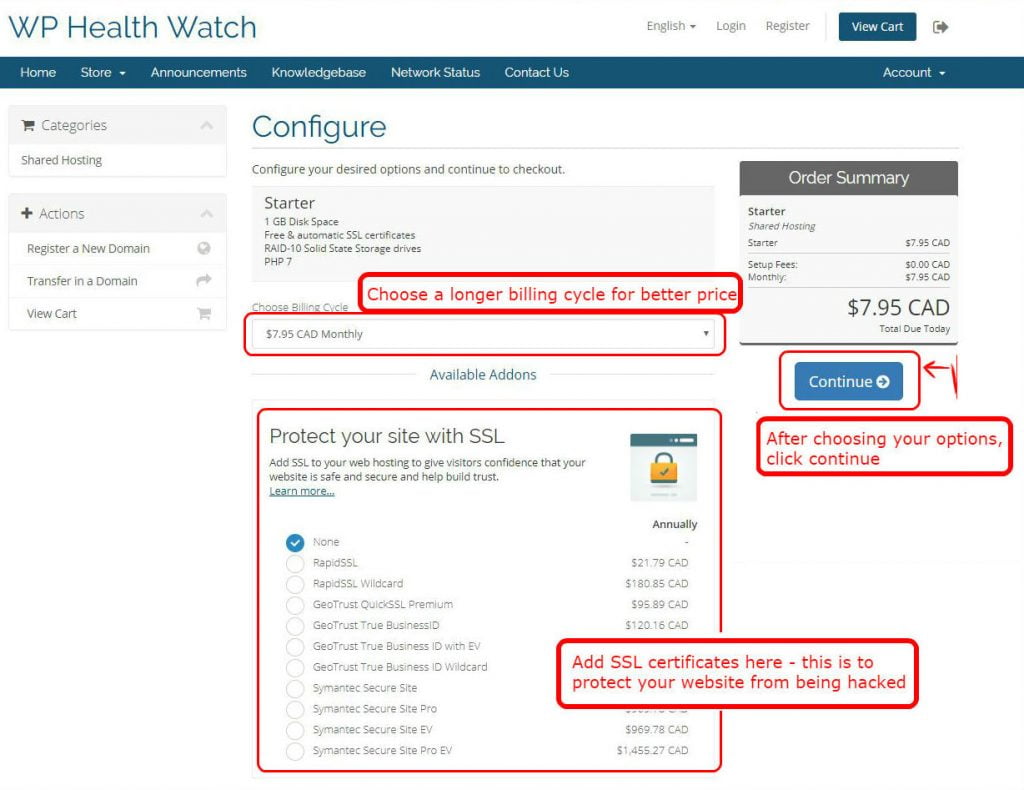 It's good to note here that if you choose a longer billing cycle, not only you get a better price, you will also get a free domain if you chose the 3 years (Triannual) plan.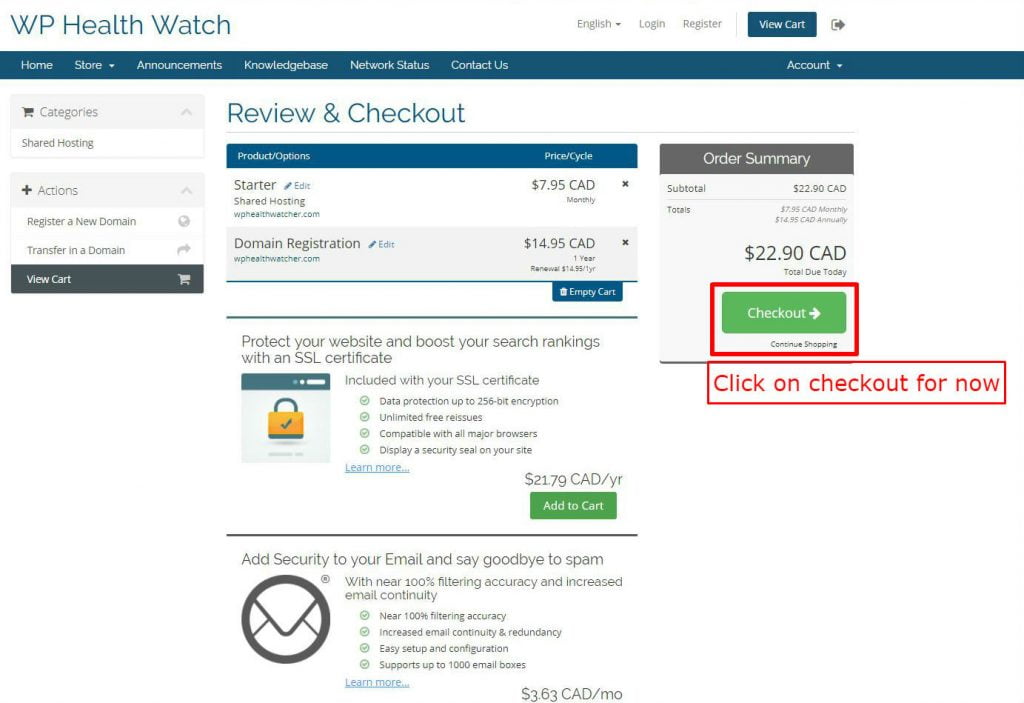 Fill out your information or simply login to your social channels, then click the "Complete Order" button.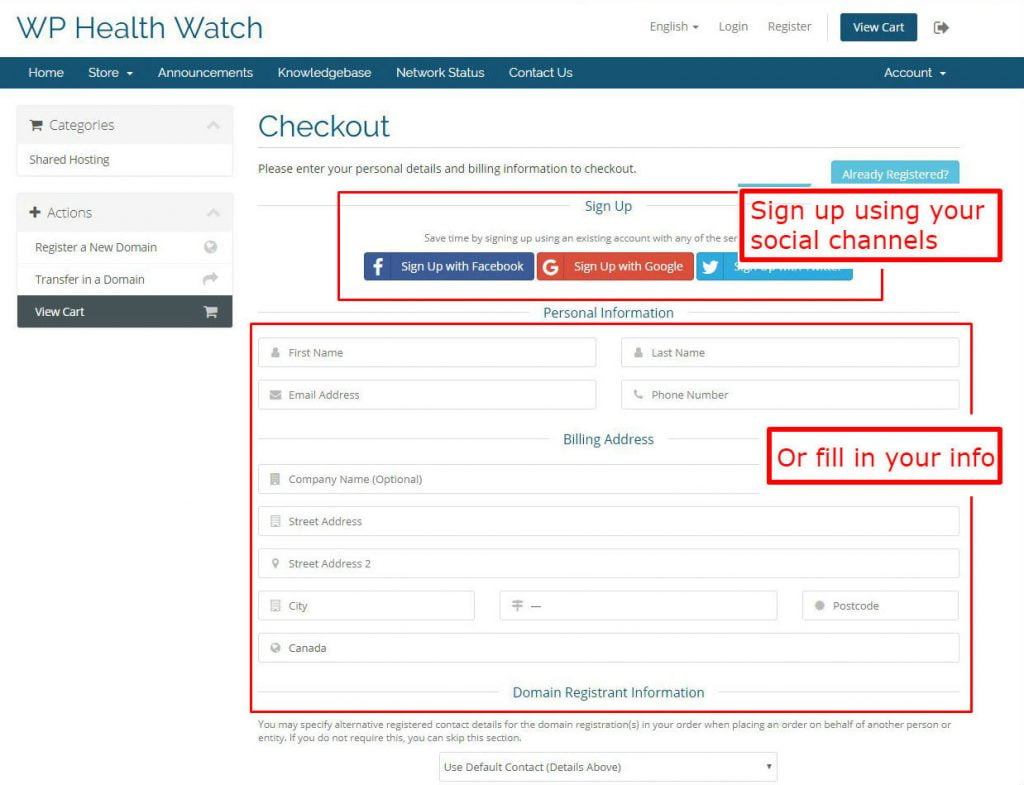 Step 3. Access your account detail via email
---
It will take a couple of minutes for you to receive an email from WP Health Watch. Make sure you follow the instructions to activate your account…
Once you have completed verifying your host account, you are ready to install and set up WordPress site!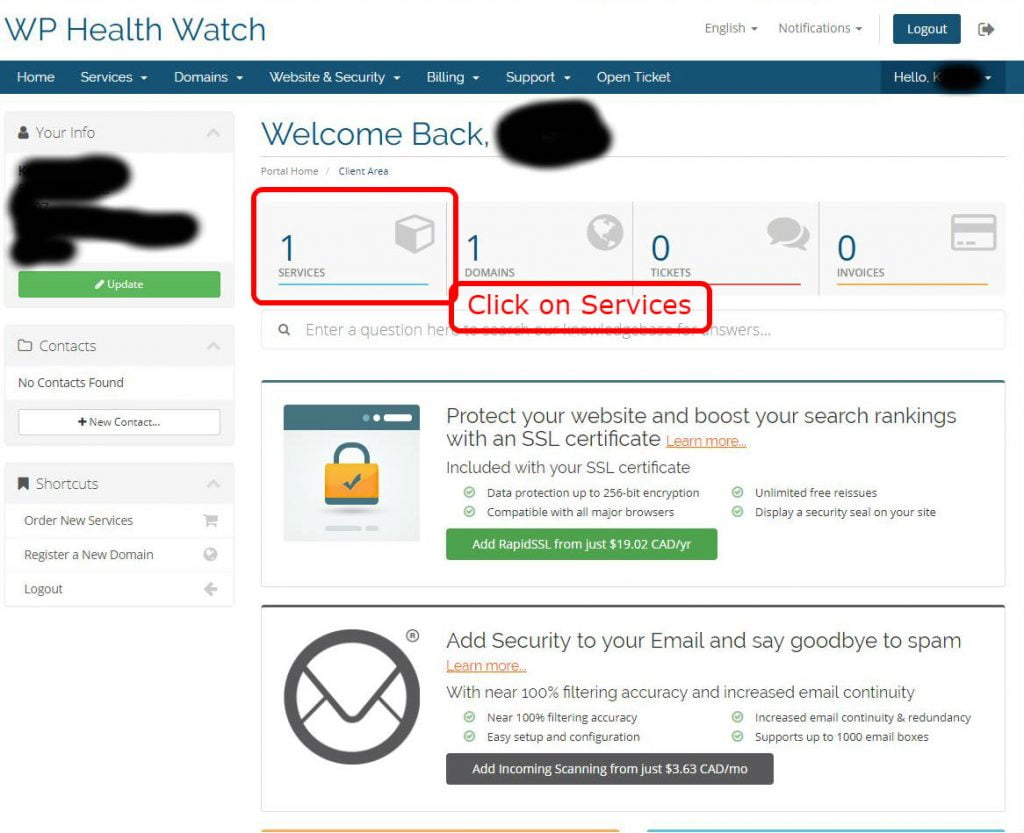 Step 4. Install SSL Certificate
---
We are going to install WordPress website in your cPanel. To do so, you will need to go into Client Area -> My Products & Services (Click on "Active") -> Product Details.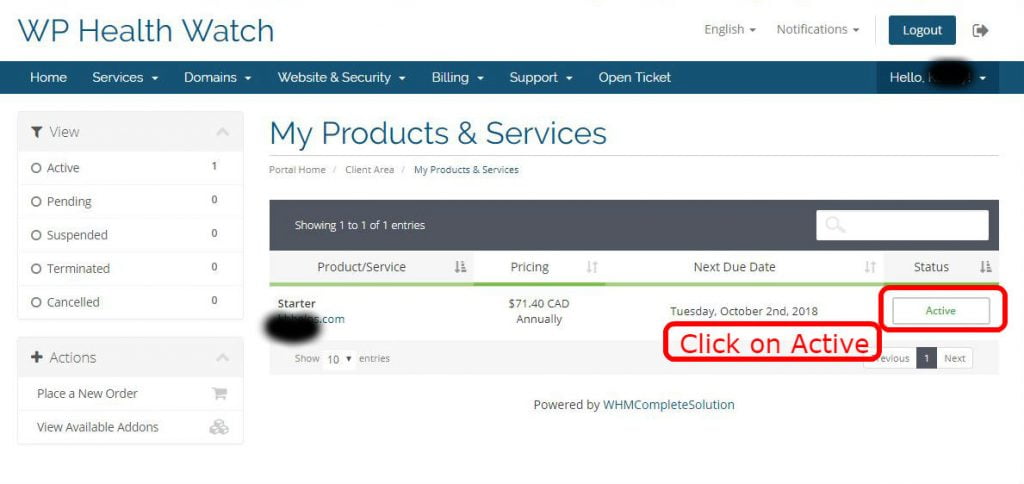 Then on the left-hand side, under "Actions", you will see "Login to cPanel", click on that.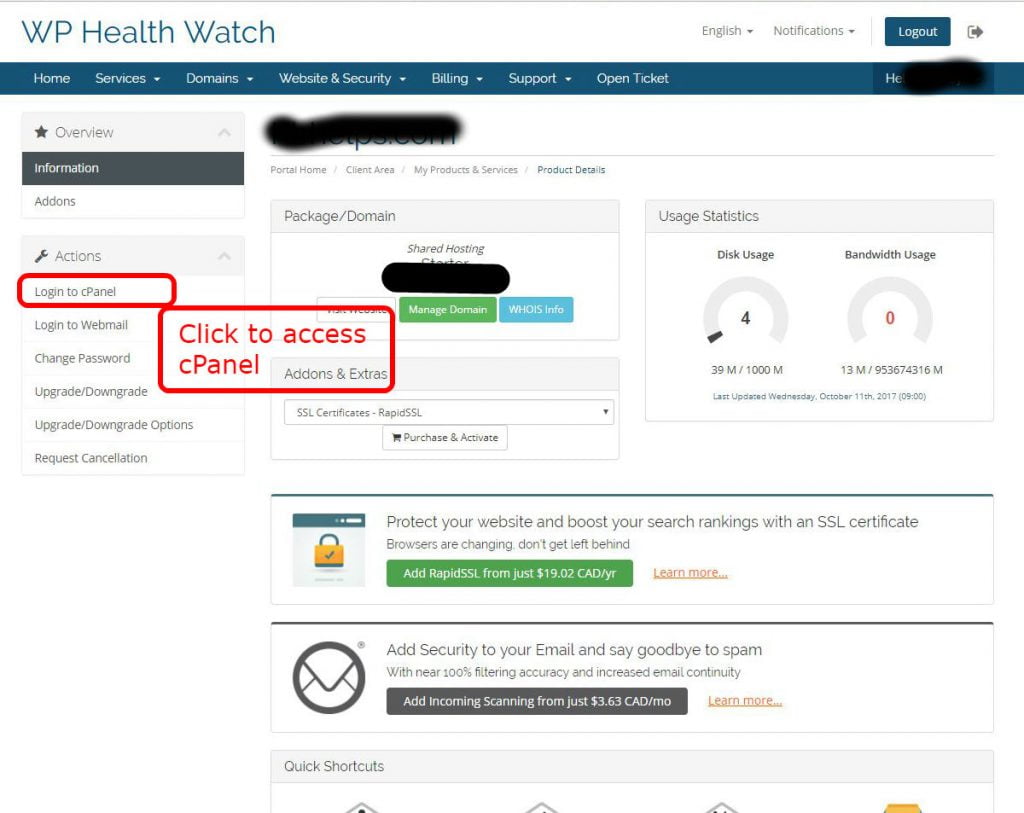 You are now in your cPanel, now before you install and set up WordPress on your website, you will need to activate Let's Encrypt SSL certificate. (Note: Google has enforced https:// prefix for every website to make sure they are secure enough for users to log in. Without it, you will get a "Your website is not secure" kind of writing when someone entered your website URL. In addition, your website will not be found/indexed by Google without an SSL certificate.)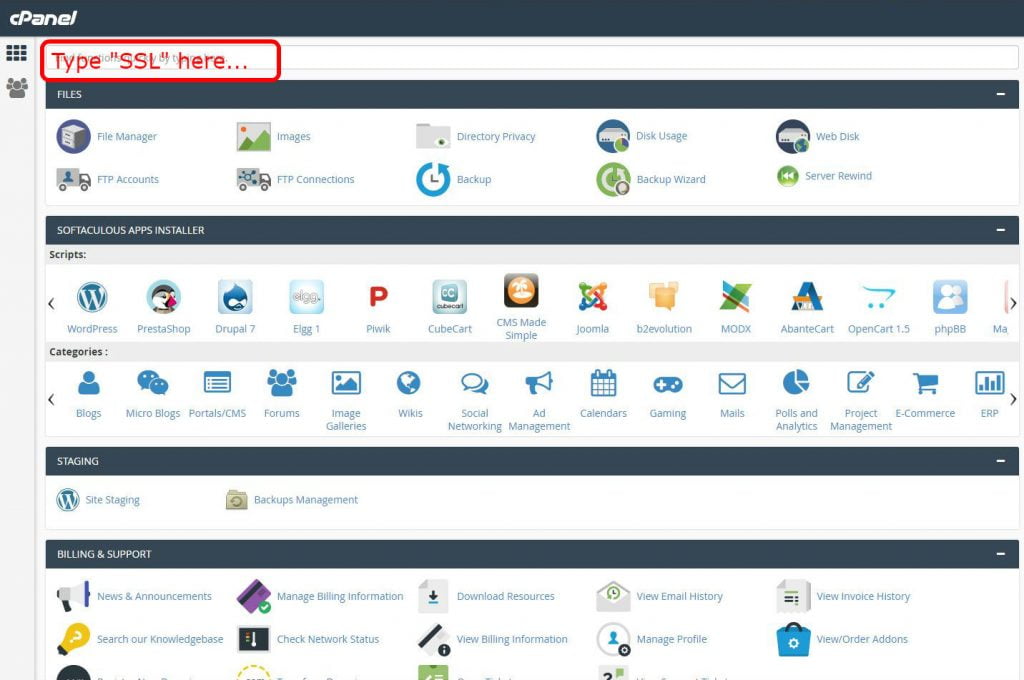 In your cPanel, type "SSL" in the search bar at the top, select "SSL/TLS", you will be taken to another page, click on "Install and Manage SSL for your websites (HTTPS)".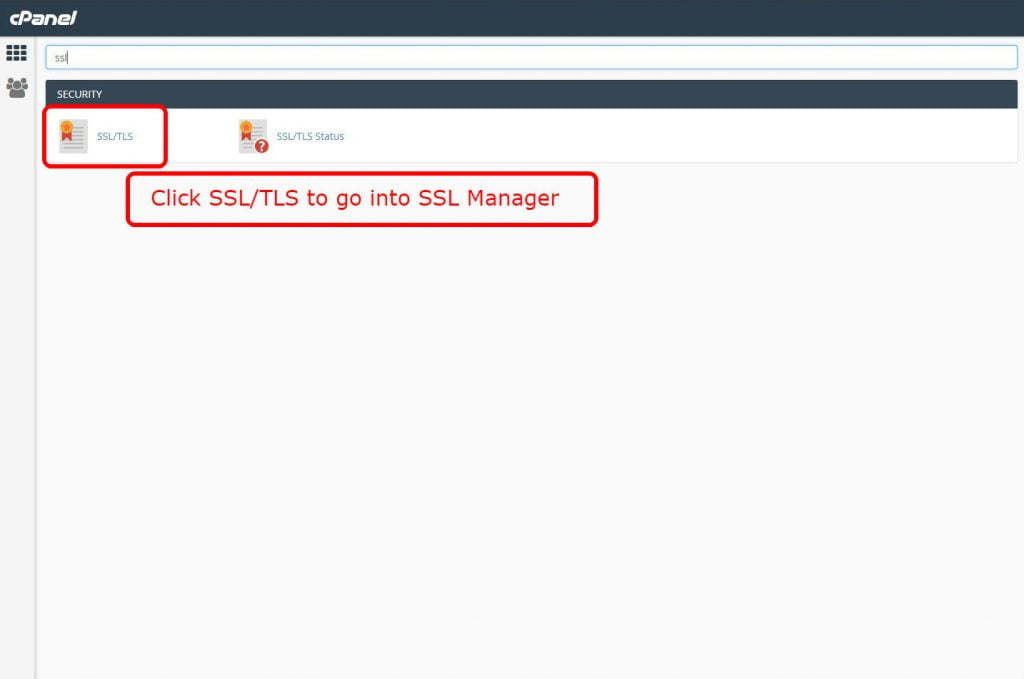 From there, scroll down and find "Install an SSL Website", click the blue button "Browse Certificate", from the drop down below that, select your domain URL, then click install at the bottom of the page.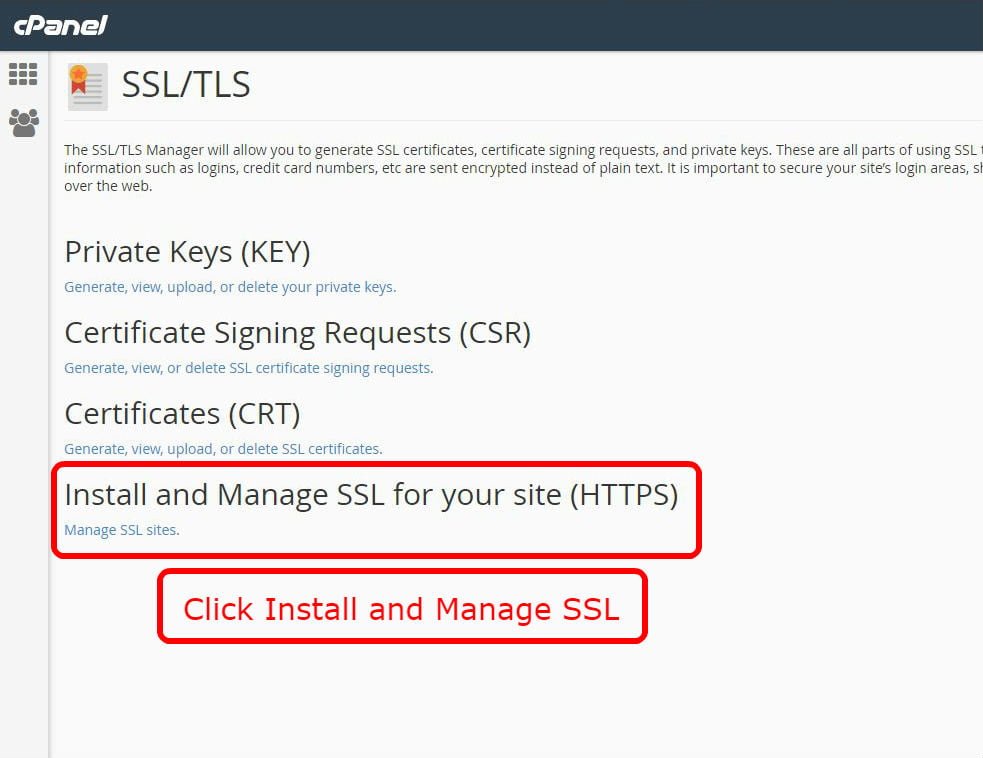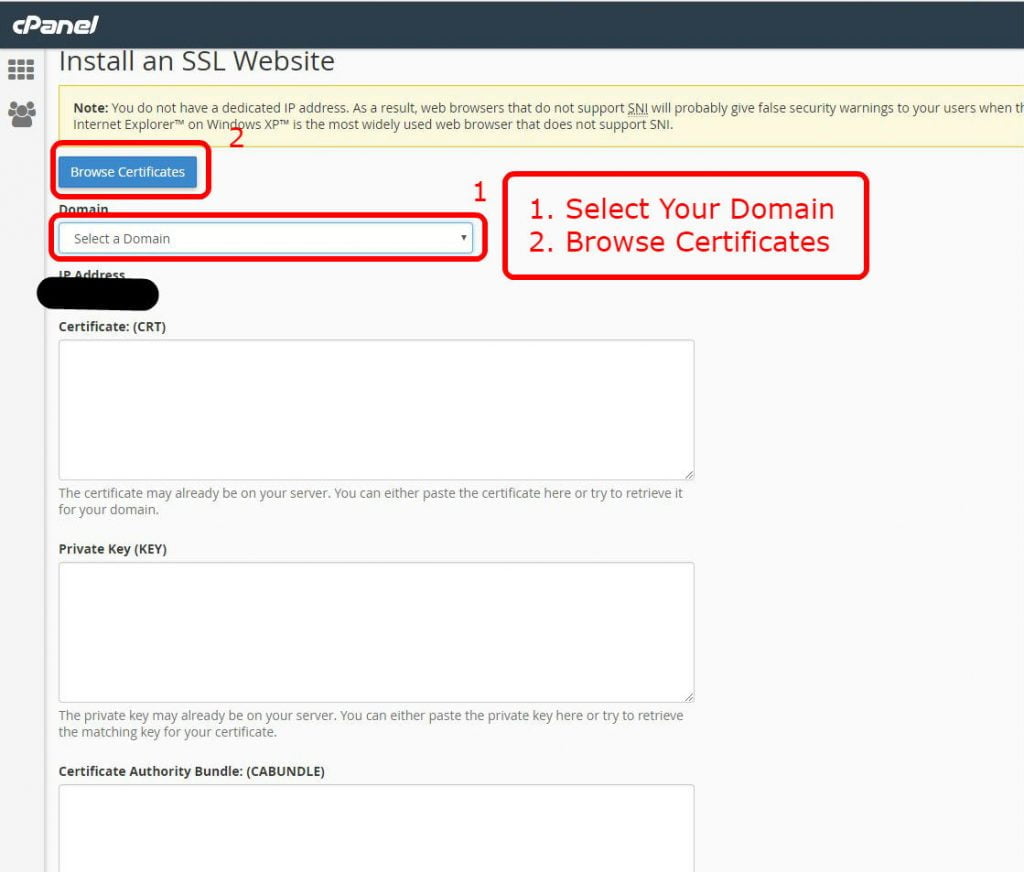 Your website is now SSL certified, let's move on to install WordPress site.
Set Up WordPress Website
---
Click the cPanel icon (9 dots on the left) to go back to your main cPanel screen.
From there, click the "WordPress" icon under "Softaculous Apps Installer", you will be taken to the WordPress installation screen.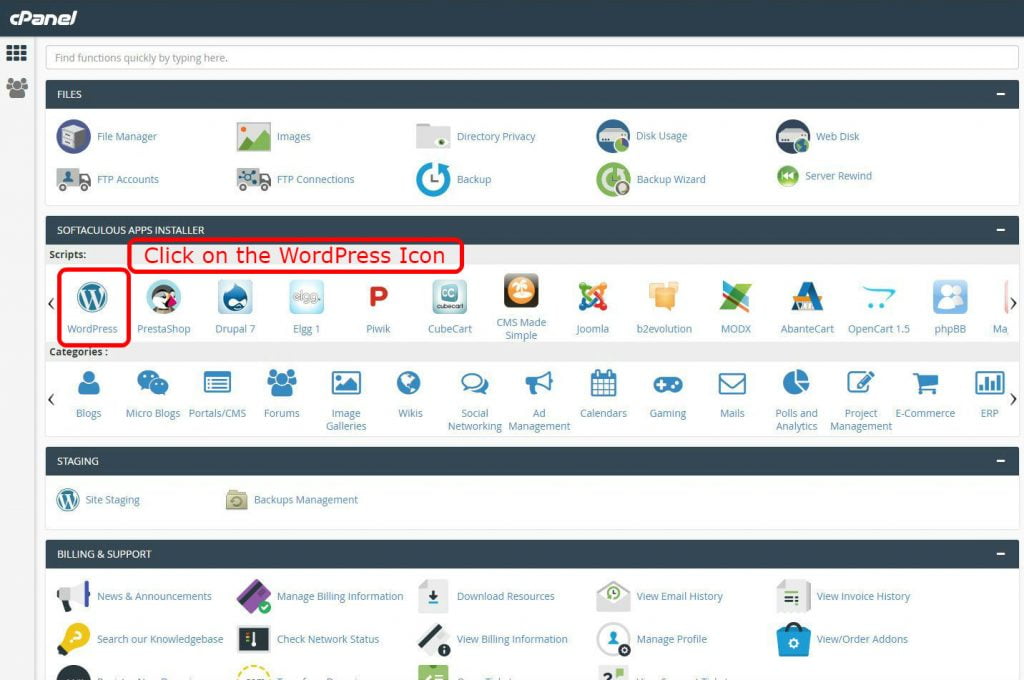 Click "Install Now" button and follow the instructions shown in the pictures.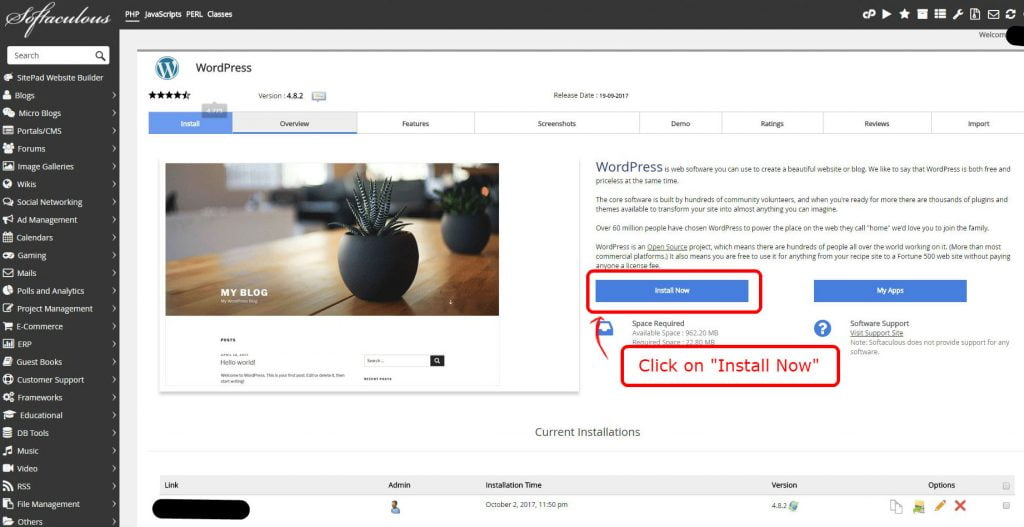 Choose Protocol: https://
Choose Domain: your domain .com
Leave the Site Settings as default for now.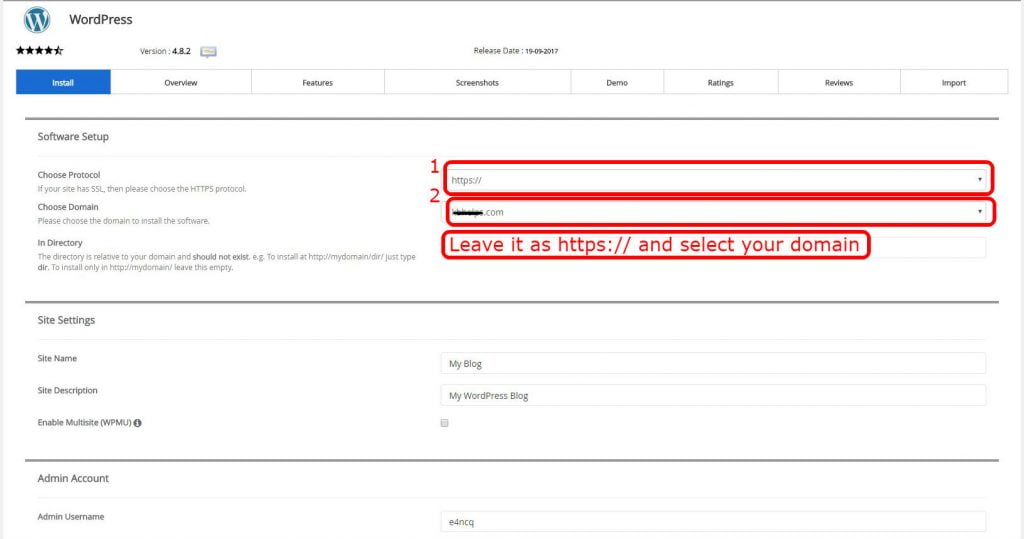 Change your Admin Username and Password as well as Email and write them down somewhere safe.
Then click "Install".
And…you're done! You have successfully set up WordPress site for your clinic!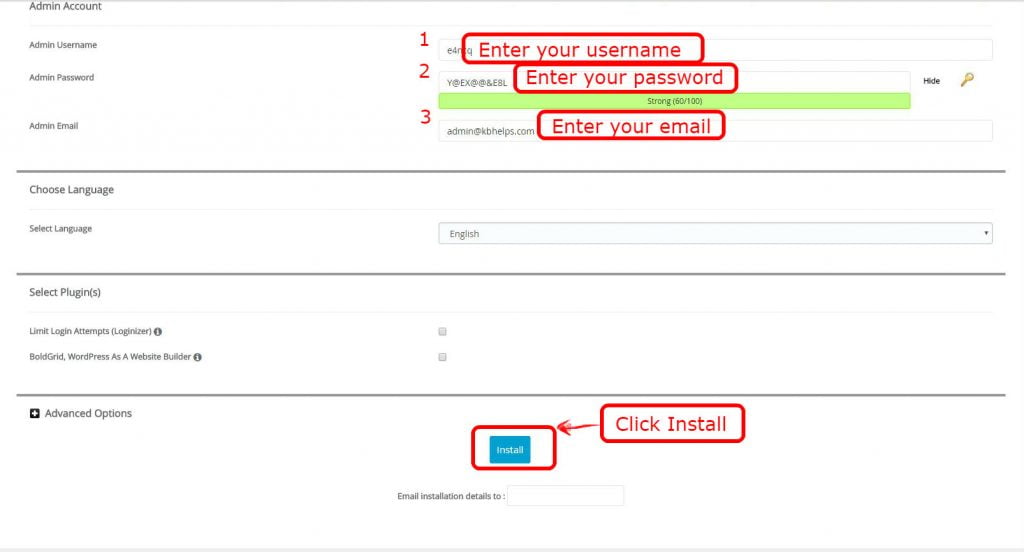 By now, you will be able to login to your brand new WordPress site.
The default theme (aka, the skin of your site) is Twenty Seventeen. It's fairly cleanly coded and I'd definitely suggest those who just want to write blogs
But if running a proper clinic website site is your main goal, read on to the bonus section. Where I will be teaching you how to install my premium WordPress Template that I have been constantly updating and personally using for my own practice.
Conclusion
It's important to set up WordPress website properly, but it sure feels good that it could be done easily and quickly as well.
We always have our dream design for our clinic's website.
However, most of the time it does require a lump sum amount of cash to make it happen.
I truly hope that you find this tutorial helpful and that you will be using my customized WordPress Template – Clinic Kickstarter.
When you're finished setting up your website, you are ready to start building customized contents to bring in more traffic to your site.
Furthermore, you will be able to utilize my future instructions to help you convert those visitors into actual clients visiting your clinic.
I hope you're ready!
Read on to my next article to learn How To Design Clinic Website In Four Easy Steps Part 1…
PS. If you love my articles and find them helpful, could you leave me a review on Google? It will not just make my day but my decades!
PPS. Feel free to take a SEO Audit in my website's home page – SimonWYHuang.com